Poverty eradication more than just a dream

The theory and practice of China's targeted poverty reduction approach shows that with policy support and appropriate measures, it is possible to eradicate poverty.
Xi visits impoverished ethnic villagers in SW China
Chinese President Xi Jinping Sunday visited the homes of impoverished villagers of the Yi ethnic group who live deep in the Daliang Mountains of Zhaojue County, Sichuan Province in southwest China.
Xi exchanges Spring Festival greetings with Vietnamese counterpart
Chinese President Xi Jinping exchanged Spring Festival greetings on Thursday with General Secretary of the Communist Party of Vietnam (CPV) Central Committee Nguyen Phu Trong, highlighting fruitful results achieved in the development of bilateral ties.
Chinese president meets Dutch king, calls for closer cooperation on B&R construction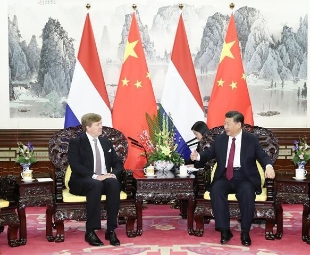 China and the Netherlands on Wednesday agreed to carry out more mutually beneficial cooperation through joint implementation of the Belt and Road Initiative in 2018.
Xi: China to work with Sri Lanka for better relations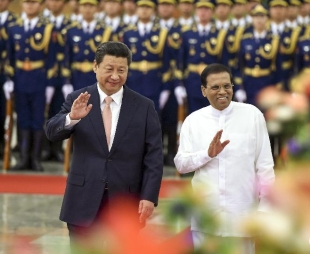 China is willing to work with Sri Lanka for better development of strategic cooperative partnership between the two countries, Chinese President Xi Jinping said in a message addressed to Sri Lankan President Maithripala Sirisena on Sunday.
First volume of Xi's book on governance republished
The first volume of Chinese President Xi Jinping's book on governance has been republished by the Foreign Languages Press.
One year on, Xi's shared future vision wins wider support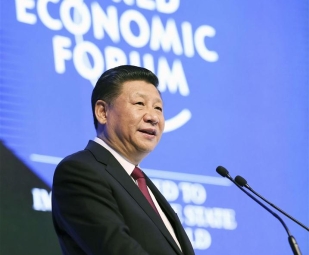 ​One year after Chinese President Xi Jinping further elaborated his vision of building a community with a shared future for humanity on his Swiss trip, the concept has won wider international support due to China's substantial move toward that goal.
Private sector significant to economic growth: Xi
President Xi Jinping said Monday that China's private sector has played an important role in bolstering economic growth, promoting innovation, creating jobs, and improving people's wellbeing over the past four decades.