Xi hails China-Switzerland 'exemplary' partnership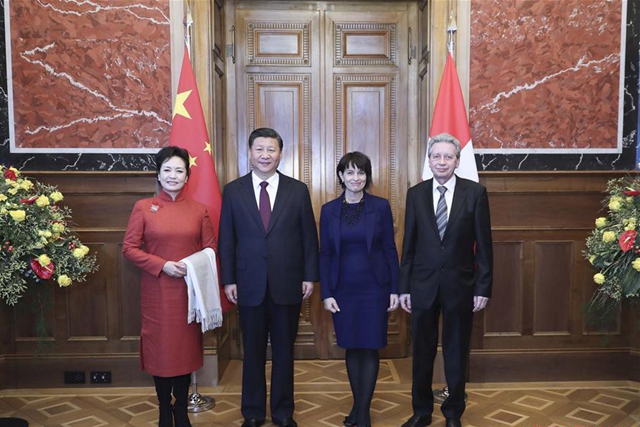 Chinese President Xi Jinping spoke highly of the China-Switzerland partnership on Sunday, saying it has become a paradigm of relations between countries of different sizes.
• Full coverage: Xi's visit to Switzerland
Xi extends New Year greetings to veterans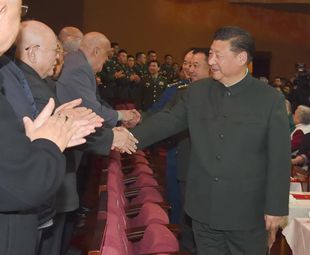 Xi Jinping on Friday extended Spring Festival greetings to military veterans.
Beijing, Bern push for open economy
President Xi Jinping and his Swiss counterpart, Doris Leuthard, have both expressed strong political will to advocate an open economy and oppose protectionism, shortly before Xi's arrival in Switzerland.
Xi to visit Switzerland, attend WEF annual meeting
Chinese President Xi Jinping will pay a state visit to Switzerland from Jan. 15-18, at the invitation of the Federal Council of Switzerland, a foreign ministry spokesperson announced Tuesday in Beijing.
Xi calls for creativity in strict CPC governance
The anti-corruption battle must go deeper, Chinese President Xi Jinping said Friday, calling for strict governance of the Communist Party of China (CPC) systematically, creatively and effectively.
Xi's New Year speech inspires the nation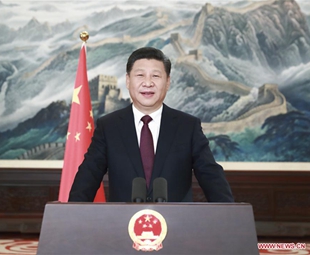 "There is no such thing as a free lunch, and only hard work will make dreams come true," Chinese President Xi Jinping said Saturday in his fourth New Year speech, which has aroused heated discussion and spread inspiration and confidence across the nation.
• President Xi extends good wishes in New Year speech
Xi, Putin exchange New Year greetings
Chinese President Xi Jinping and his Russian counterpart, Vladimir Putin, on Saturday exchanged congratulatory messages on the coming New Year.
Xi offers congratulations on publication of grand-scale dictionary
President Xi Jinping has offered congratulations on the publication of the Dacihai, a grand-scale Chinese dictionary.