Famed cartoonist Alfonso Wong, the author of Old Master Q, died in the US at age 93 early on the morning of Jan 1.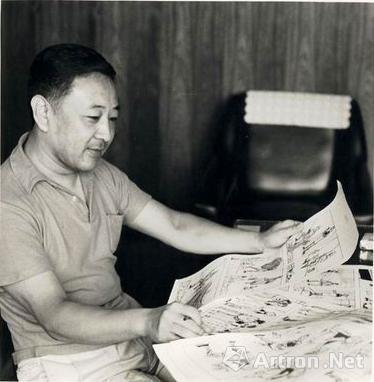 Famed cartoonist Alfonso Wong [Photo/Artron.net] 
Alfonso Wong was born in Tianjin in 1925 and studied Western art at Fu Jen Catholic University beginning in 1944, which laid a solid foundation for his later creation of Old Master Q.
The comic series Old Master Q was created by Wong in 1962 and became popular with its humorous and critical reflection of current events. The comic, honored as "the most vigorous Chinese cartoon", was often adapted to films, TV dramas, animations and stage plays.
After moving to America in 1974, Alfonso Wong still worked on Old Master Q, and in 1995 he passed his brush and the comic series to his elder son, Wong Chak. The comic series has released 400 sets, with each new release quickly snapped up by fans.