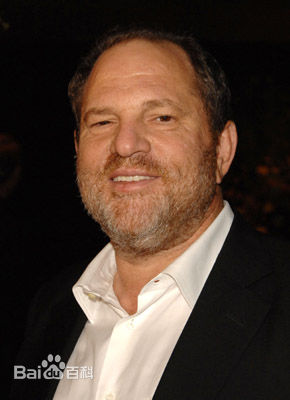 Harvey Weinstein [File photo]
Something remarkable is happening in the West. In recent days, there's been a witch hunt in both the U.S. and the U.K., with regards to sexual assaults by prominent public figures. It started, with Hollywood mogul Harvey Weinstein, who was outed as a serial molester and even by some extent, a rapist.
Hollywood is by no means a place for nuns and monks, and there are always two sides to a story. That said, the tales of debauchery that came out during the publications of the Weinstein saga, were too grim, even for an industry which is notoriously morally lose. But something funny started after that.
In the U.S. one after the other, public figures from leading companies, blogs, the tech industry and media houses, were outed by a series of allegations. Important and powerful figures faced accusations, some of them serious, some laughable, almost all of them unsubstantiated, and it started a witch hunt.
That spread to the U.K. with some bloggers and self-identified male feminists. Two of them were columnists in national newspapers. And then it went deeper, with parliamentarians caught in the crossfire. There is apparently a spreadsheet of Tory MPs who are deviant, and identifiably "handsy." Labour is facing even more serious charges, with covered up rape allegations. The ruling Conservative Defence Secretary Sir Michael Fallon has already resigned, because he put his hands on someone's knee around a couple of decades back.
This is, needless to say, absurd. But it provides a fascinating glimpse of a cultural counterrevolution that is currently undergoing in the West, especially for someone who comes from a foreign background, and relatively conservative society. For anyone who lives or works in the West, this is an observable neo-puritan movement that is sweeping society. The lost social mores that were identifiable since the 1960s are taking a reverse conservative turn, and the result is this neo-Victorian hysteria.
Consider this. In California, U.S., 10th graders are being taught about consent, which states, apparently, that verbal consent must be unceasingly renewed, or else, it will constitute rape. In the U.K., it is even worse. Everything, from actual act of rape, to gossip on the sidelines of work, is now treated euphemistically as sexual harassment.
As a result, the rules are arbitrary, and the lines demarcating permissible behaviors has blurred beyond recognition. This has further resulted in a neo-chaperon culture, with boundaries being imposed on interactions between sexes.
The West is obsessed with sex, that is empirically proven. It's nothing wrong of course, just absurd. The science TV shows only talk about transgender rights in the U.S., the historical TV shows in Britain focus on personal relationships, instead of actual history. I watched three TV series, including one on Queen Victoria, one on the Gunpowder plot, and one on the dying days of the Empire in Aden, and all they focus on is who kissed who on screen.
Compare movies from the 1940s and 50s, and compare films now, and you can see the difference. The focus of the narrative has shifted from story, to personal drama. Same goes with books, TV shows, and life. The cultural revolution, which started in the 1960s, against conservative family based community life, took an individualistic turn, in the next five decades.
Unsurprisingly, that also contained within itself a paradox. Liberty is a curious thing, because it is so inherently contradictory. What if one person's liberty clashes with another's? What if individual liberty destroys the building blocks of society as a whole? Where are the boundaries, and who decides them?
Take the example of foreign students. The reason why Indian and Chinese students do so well in U.S. and U.K., could be due to biological reasons and IQ, which I don't know and cannot comment as it is not my area of expertise. But it is also due to cultural reasons, including what we used to know as the conservative Anglo-Saxon work ethic, of stable two-parent families, serious studying and a stoic competitive spirit.
Social scientist Camille Paglia once stated that looking from a historical distance, every civilization reaches a point, where it looks like Late Rome. The society turns effete and obsessed with sex and gender. There can be only two reactions from there. Either a conservative leviathan rises, which turns the society back towards a more puritanical direction, or the society is taken over by more martial forces from outside.
It remains to be seen which direction we go here, but it is almost certain, that the individualist bend of Western society is giving way towards a more Victorian puritanism. Whether that's good or bad, remains to be observed.
Sumantra Maitra is a columnist with China.org.cn. For more information please visit:
http://www.china.org.cn/opinion/SumantraMaitra.htm
Opinion articles reflect the views of their authors only, not necessarily those of China.org.cn.